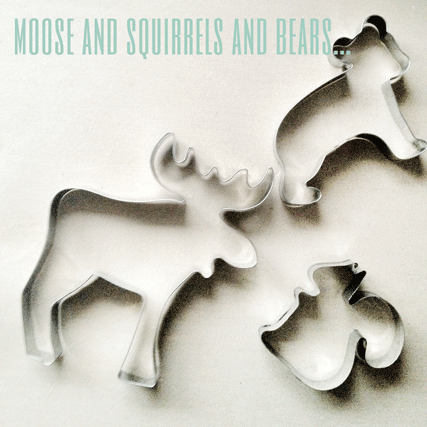 It's Christmas cookie season and I think ginger snaps might taste even better in the shape of a moose.
I forgot I had these cookie cutters. These were an Ikea purchase that Nate rolled his eyes at. He thought I would NEVER use them and this weekend I'm going to prove him wrong. Ha!
This will be the first time I attempt my Grandma's short bread recipe and this little squirrel is the perfect shape for the sweet, buttery biscuit.